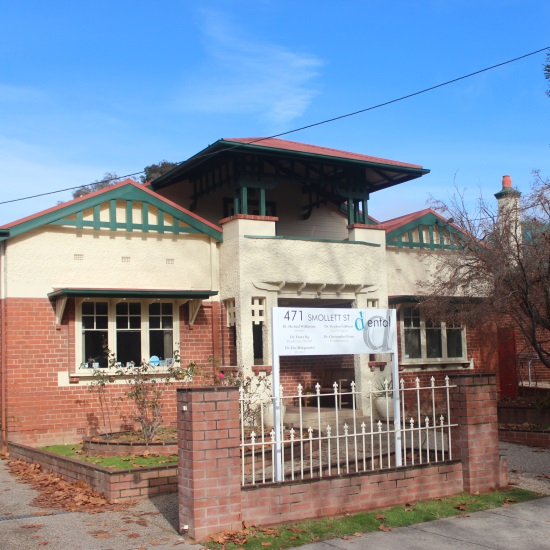 Smollett St. Dental,
Caring about your health.
At Smollett Street Dental, we care about you and your oral health.
We offer a wide range of general dentistry, as well as veneers, crowns, bridges, teeth whitening, mouthguards and more.
Our friendly staff can assist you with your enquiry and put you in the right direction to your perfect smile!
Why choose Smollett St. Dental?
Easy booking
Our friendly staff are ready and waiting to assist you with making your appointment. All it takes is one phone call and you're all set!
Experience
Our dentists have years of combined experience in a variety of aspects of the dentistry field. You can rest assured that they will be able to answer any questions you may have, and help in any way possible!
Reliable schedule
We pride ourselves on ensuring that we are always on schedule with our bookings and appointments so that your time with us is a non-stressful and non-disruptive visit to your busy lifestyle.
Friendly service
Our team provide the highest level of service, making all of our customers smile like never before!
We are here to help!
We offer a wide range of procedures to help you get the perfect smile. Contact us today to book your appointment.